0188
-
The Human Skeleton in Forensic Anthropology and Medicine: An Introduction to Our Bones
3240608
Course Description
"The Human Skeleton in Forensic Anthropology and Medicine: An Introduction to Our Bones" provides an introductory knowledge of forensic anthropology and the human skeleton. This workshop will focus on the basics of the human skeleton, how to compile a biological profile consisting of age at death, ancestry (ethnic affiliation), biological sex, and stature. The workshop will also discuss skeletal trauma, bone disease, minimum number of individuals (MNI), taphonomy, the "CSI effect" and methods of personal identification using actual cases that the instructor has worked on and examples in the JABSOM bone lab.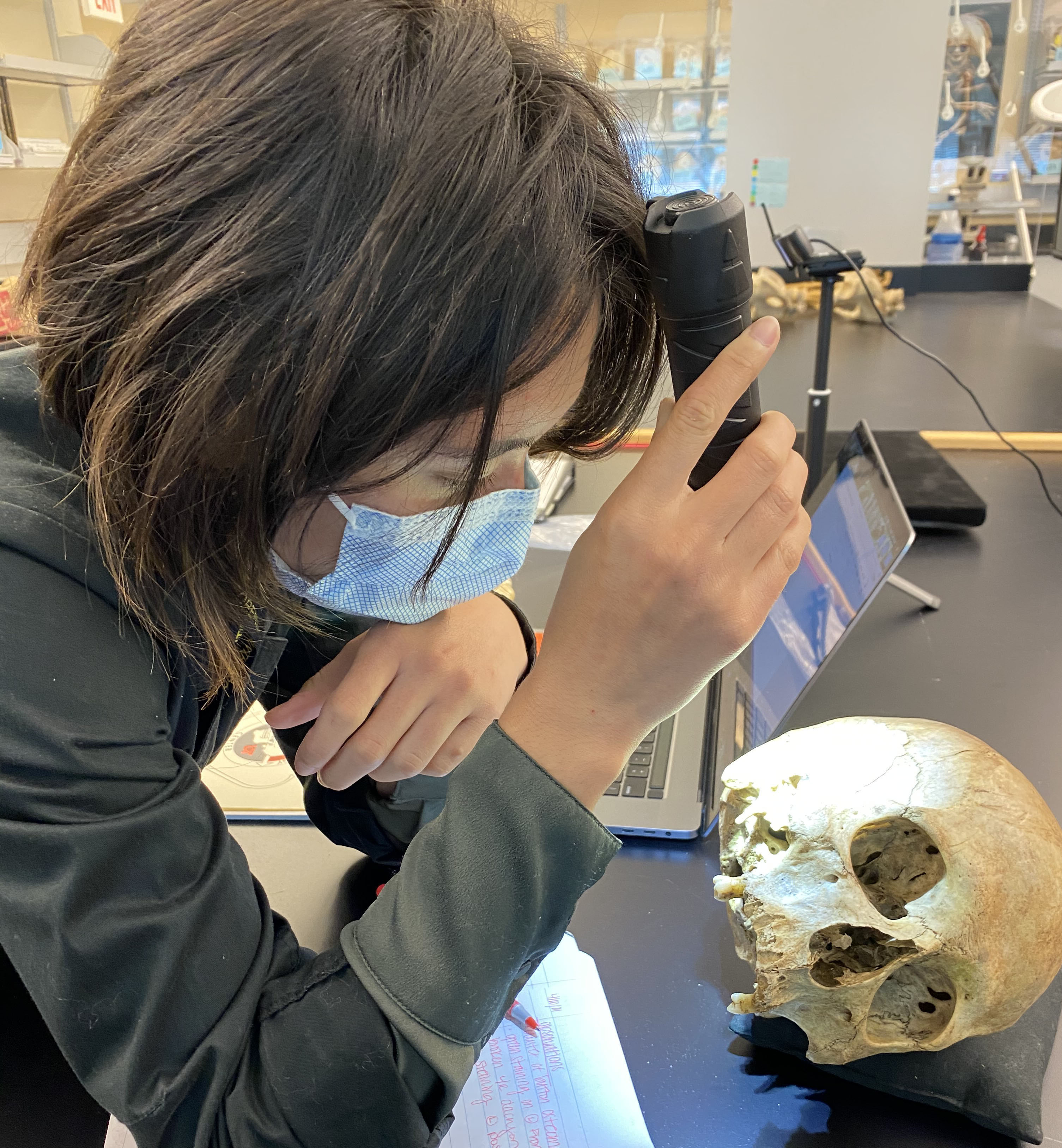 The course will be broadcast live from the JABSOM Bone Lab at the University of Hawaii. Most modules/topics will begin with a 30-minute PowerPoint presentation followed by a 30-minute discussion with real human bones in the JABSOM lab. The instructor will utilize known-identity human skeletons in the Willed Body Program. Workshop participants will be provided online instruction and encouraged to submit their comments and questions to the instructor through a live chat room. There will be real-time exercises such as "skeletal show and tell" where the participants will be asked to identify (in the chat) some aspect of a bone(s) or an actual forensic case. The workshop will include several forensic anthropology cases that the instructor had worked on to illustrate the topic discussed (e.g., recovery, identification, trauma).
Participants who successfully complete the webinar will receive a certificate of completion. No continuing education or academic hours will be given.
Course Outline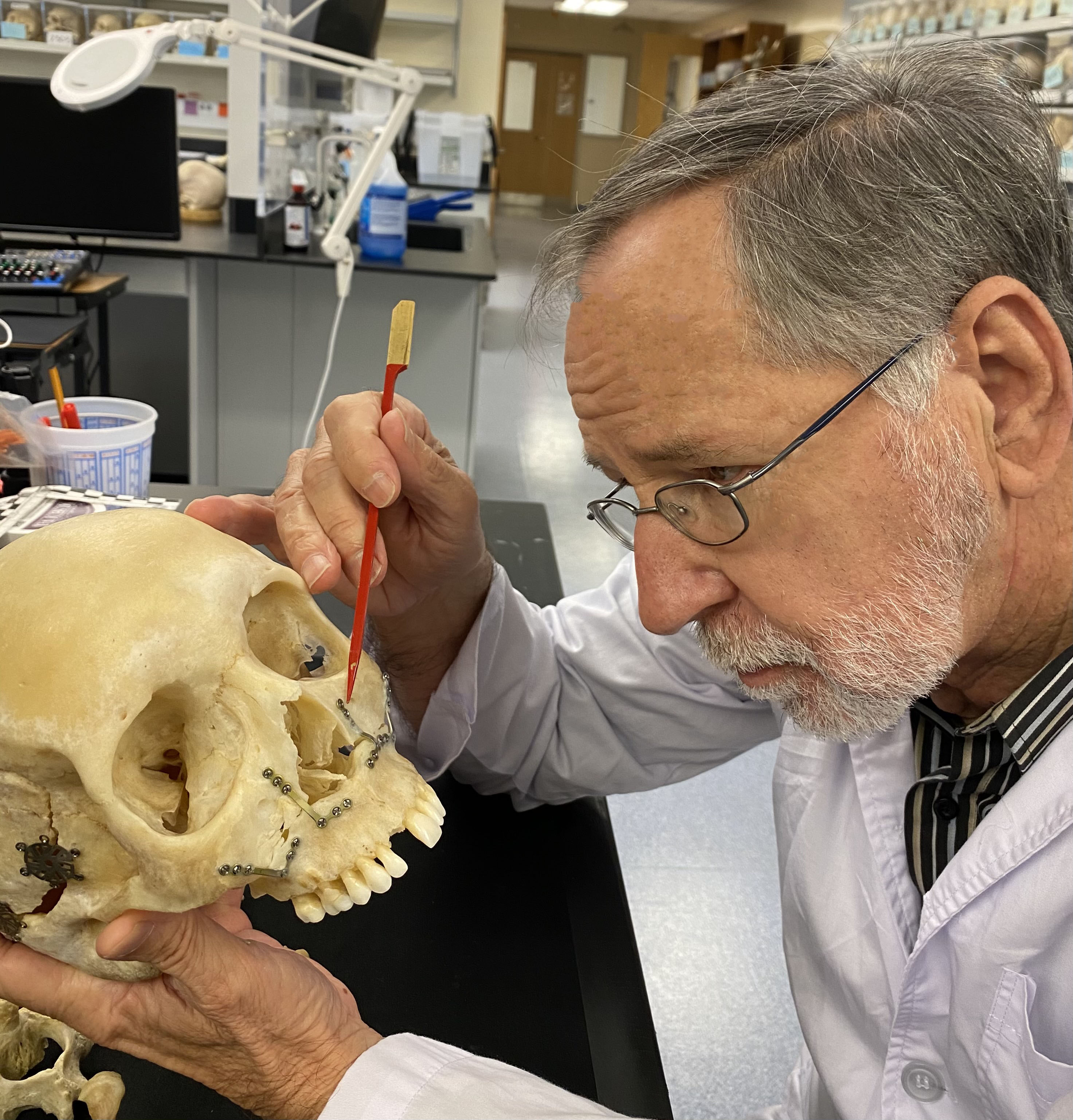 Day 1 – Forensic Anthropology, the Human Skeleton and The Big 4
Introduction to forensic anthropology: From recovery to identification ("The Ewa Mummy")
An overview of the human skeleton
"Skeletal show and tell"
"The Big 4" and Establishing the Biological Profile (age, sex, ancestry, and stature from bones)
Day 2 – Bone Disease, Skeletal Trauma, Taphonomy, and CSI
Bone disease
Skeletal trauma: Antemortem, Perimortem and Postmortem and why does it matter?
Taphonomy and Elapsed Time Since Death: Life after death
The CSI effect and "Is that real or just reality TV?"
Day 3 – Pulling it All Together: Forensic Case Reports
PowerPoint case reports: The Last Camp Site (what the bones and evidence tell us; A man and His Cats (taphonomy and time since death); A Florida floater (cold case and trauma); The Body in the Elevator (be careful with your interpretations); Is That An Arm or A Leg?: My First Forensic Anthropology Case
Ask the anthropologist (Q&A)
Closing
Order of topics subject to change.
Learner Outcomes
By the end of this wprkshop, participants should have a basic understanding of:
Forensic anthropology from recovery (archaeology) to identification (forensic anthropology).
How to examine and handle human remains.
Skeletal disease, trauma, MNI, stature, and methods of personal identification.
Taphonomy and elapsed time since death.
What's real in "reality tv" and the role of reality tv in forensic anthropology.
Recommendations
Suggested reference books include:
"The Bone Book: A Photographic Lab Manual for Identifying and Siding Human Bones," by Robert W. Mann, Charles C. Thomas Publisher, Springfield, 2017.
"Forensic Detective: How I Cracked the World's Toughest Cases," by Robert W. Mann, Random House Publishers, New York, 2006.
Required fields are indicated by .