0034
-
SHRM-CP/SHRM-SCP Certification Review-Part I
21156
Course Description
This SHRM certification review is designed for individuals seeking credentials that focus on the knowledge and practical real-life experiences needed by HR professionals to excel in their careers today. For those not seeking certification, the course provides a comprehensive HR generalist overview covering key ideas, concepts, and core competencies.

Learn more about The SHRM Body of Applied Skills and Knowledge™ (SHRM BASK™), formerly the SHRM Body of Competency and Knowledge® (SHRM BoCK®). Earn the SHRM Certified Professional (SHRM-CP™) or SHRM Senior Certified Professional (SHRM-SCP™) credential to be a recognized HR professional at the core of leading organizational success.
The certifications:
Build on a singular Body of Competency and Knowledge designed to elevate the HR profession around the world.
Test your competency as an HR professional–that is, your ability to put that knowledge to work through critical thinking and application.
Demonstrate that you are a technical expert who has mastered the application of HR technical and behavioral competencies through practice and experience to drive business results.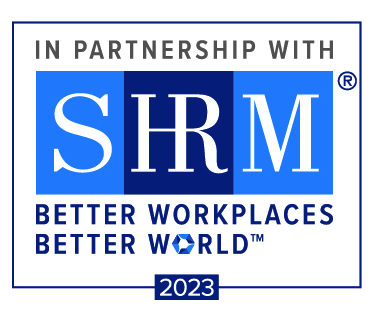 Course Outline
Part I includes the following topics: (subject to change pending instructor availability)
HR Competencies
Structure of the HR Function
Business and HR Strategy
HR in the Global Context
Employee Relations
US Employment Laws and Regulations
Talent Acquisition and Retention
Using the latest SHRM Learning System, the program features relevant HR content and advanced tools to streamline study time, accelerate learning and build confidence for passing the SHRM-CP/ SHRM-SCP exams.
Course Completion Requirements:
Attend at least 75% of the classes
Take all tests and exams
Complete out-of-class assignments
Notes
Includes ebook (accessible for 18 months) and course materials. Participants have the option of purchasing physical copies of course textbook for $150.00 plus shipping.
Registration for SHRM-CP and SHRM examinations not included. For more about exam fees and to apply for the exam of your choice, go to http://www.shrm.org/certification/apply.
For information about Society for Human Resource Management (SHRM) membership in Hawaii, visit the SHRM Hawai'i web site, www.shrmhawaii.org or email them at: info@shrmhawaii.org
Testimonials
"The SHRM CP/SCP Certification Review courses were a great resource in preparing for my certification. The opportunity to ask specific questions to experts in the field, along with the study materials (both books and online) made a real difference!" (AJ Hoffman, HR Manager)
Required fields are indicated by .