Customized Programs for Groups
Since the early 1970's our program has hosted hundreds of groups for special English programs and programs on a variety of topics, including academic subject areas taught at the University. Our experienced International Programs team is happy to arrange programs for organized groups from international educational institutions and companies upon request.
We will do our best to design a program that satisfies your content requirements, program length, and budget.
Special English Programs (SEP)
Special English Programs (SEP) provide short-term, custom-designed English language programs for groups of international students from educational institutions and companies. Each year, the program hosts junior high and high schools, universities and technical and junior colleges, and company-sponsored groups for an unforgettable experience in language and culture unique to Hawaii!
Our standard Special English Program includes special features which work together to create a welcoming, challenging, mind-opening, and fun study program:
Welcome reception, campus and program orientation
Interactive daily English conversation classes
Conversation sessions with UH students
Off-campus educational activities
Hawaiian culture workshop
Closing program with lunch and certificates
Is your institution looking for an English program that goes beyond conversation and culture?
Our well-qualified SEP staff is happy to arrange programs for specific purposes, such as...
Business English
Academic English
TOEFL or TOEIC Preparation
Legal English
Medical English
Service Learning
Content Area Programs (CAP)
Programs in content areas can be arranged for groups of students and professionals. Instruction is given by faculty members or working professionals from the local community. Interpretation is provided if needed.
Content Area Programs may be in the form of lectures, workshops, interactive classes or site visits.
Combination Programs
Special programs can be custom-designed to include both English language training and special content.
---
Additional Features and Services - available upon request
Placement testing for larger groups
Grades issued
Additional community excursions and site visits
On-campus housing
Airport transfer
Program Cost
Program fees are determined based on program length and content, and number of participants.
Fees are charged per class.
For English language programs, maximum class size is 15. Class size limits for Content Area Programs vary.
---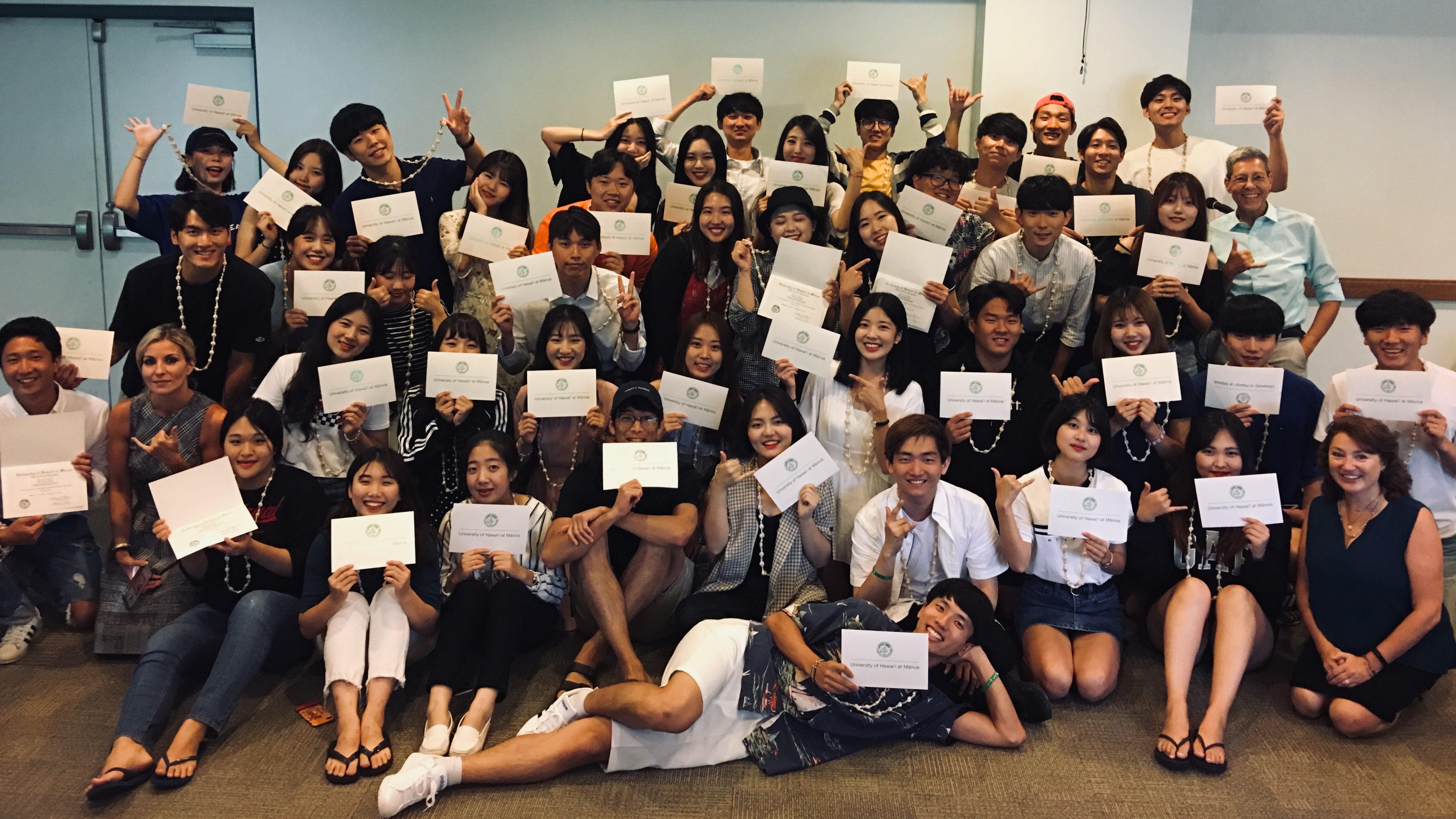 ---
Contact our Custom Programs Manager to discuss the numerous options.

The sponsoring organization is asked to submit a Custom Program Group Application Form, which outlines the details of the requested program. Once the program details are agreed upon, a University of Hawai'i Memorandum of Agreement must be signed.
To allow enough time for arrangements on both sides, initial inquiry should be made more than three (3) months prior to 1st day of requested program. Group Application Form must be submitted no later than three (3) months prior to the program start date.

Required fields are indicated by .